As published in
Click here for the Urban Institute event post
Catalyzing City and Anchor Institution Partnerships
As cities look for ways to support inclusive economic growth, they are increasingly turning to anchor institutions – colleges, universities, hospitals, and medical centers – as partners. Too often, though, these partnerships are narrowly defined and transaction based.
This event brought together leaders from government, philanthropy, universities, and hospitals to discuss strategies for cultivating mutually beneficial, long-term partnerships that promote local prosperity. Guided by the National Resource Network report Striking a (Local) Grand Bargain—authored by NYU Wagner and co-authored by the Urban Institute, funded by the Ford Foundation—the discussion included two dynamic panels. The first focused on how to best form partnerships between cities, anchor institutions, and philanthropic organizations. The second focused on how leaders in several industries and sectors are using new approaches to advance ground-level improvements.
---
November 20, 2015
As published in
3 Steps Cities Can Take to Anchor Economic Partnerships
Anchor institutions — colleges, universities and hospitals — are predominant local economic actors, often the largest employers within a city. These institutions provide a knowledge foundation for their home cities while also being drivers of local development. Medical centers and research universities foster an entrepreneurial climate that attracts young professionals and leads to spin-off companies in the growing tech economy. In virtually every city in the United States, there is recognition of this mutual interdependence, but rarely does that awareness extend to a consistent working relationship. The full potential of these partnerships has not been realized because of mistrust, half-starts and half-realized results.
In our recently released report,
Striking a (Local) Grand Bargain
, the National Resource Network, NYU Wagner and the Urban Institute provide the following steps to establishing a productive and far-reaching connection between anchor institutions and cites that will lead to structured, systematic partnerships in pursuit of mutual self-interest and large-scale improvements.
---
November 18, 2015
As published in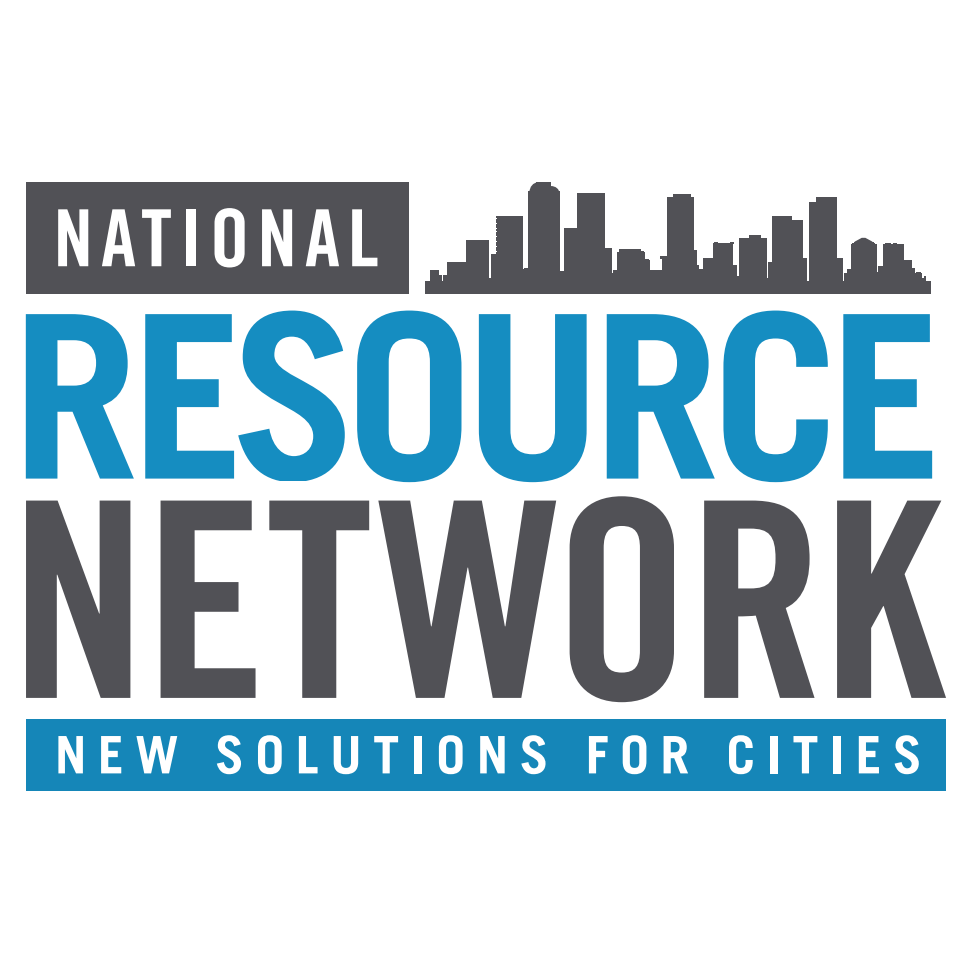 Click here for the National Resource Network blog post
Hidden in Plain Sight: Why California's Economically Challenged Cities Matter
Nearly 12 million Californians live in an economically challenged city – that's the same population as the entire state of Ohio – and one in four of all challenged cities in the country are in California. 
The National Resource Network has just released its second policy report, researching the impact and potential of economically challenged communities on the state of California. 
Our findings
highlight the critical role these cities play in the state's economy and describe their potential to become significant catalysts for further economic growth if challenges are overcome. Already, these cities have the ingredients to turn their economies around. They are growing faster than other cities in California, spurred by immigration and the presence of medical centers, major universities, and other economic assets. They are more racially diverse and younger than the rest of the state. In spite of their struggles, they already create more than $1 trillion in GDP annually and are home to more than 4.6 million jobs.
---
October 1, 2015
As published in
Click here for the Next City article
Here's How Cities and Anchor Institutions Can Work Together to Drive Growth
As cities shake off the worst of the last economic recession, many still struggle with an overwhelming range of challenges. Local governments confront rising poverty rates and, at the same time, reduced state and federal support. Yet, too often urban areas have failed to take full advantage of what could be their single greatest hope – colleges, universities and hospitals that can serve as engines of innovation and economic growth. These so-called anchor institutions are rooted in most every city, yet few cities have truly capitalized on their presence.
The report, Striking a (Local) Grand Bargain, examines this dynamic – how cities can benefit from relationships with local anchors that hold so much potential, yet are still fraught with mistrust and half-realized efforts.
---
September 28, 2015
As published in
Click here for the National Resource Network blog post
Anchors Up: How Cities and Anchor Institutions Can Work Together For a Brighter Future 
For a ship, the anchor's role is to stop it from moving. Unlike its nautical namesake, anchor institutions, be it a university or a medical center, have the ability to move cities forward and reshape their hometowns for the better.
In our recently released report, Striking a (Local) Grand Bargain, the National Resource Network, NYU Wagner, and the Urban Institute illustrate that while cities can benefit from relationships with local anchors – colleges, universities, and hospitals – the full potential of these partnerships has not been realized because of mistrust, half-starts and half-realized results.
---
November 8, 2014
As published in APPAM/NASPAA
Click here for the YouTube video
On November 6, 2014 Labs Director, Neil Kleiman led joint APPAM/ NASPAA panel entitled Capitalizing the "P" in Public Service Education: Defining a New Framework for Linking our Schools & Research to the Policymaking
This panel presents a new framework that links academic and policymaking communities. Panelists describe ambitious new projects with the White House, National Science Foundation and local officials that are demonstrating ways that schools of public administration are overcoming cynicism and positively influencing policy throughout the country. This session reviews successful attempts to place schools at the center of policymaking discussions and decisions; identifies the opportunities and challenges that exist within the research-academic-policy nexus; examines how policy engagements lead to significant benefit to home institutions; and identifies ways that schools can work together and participate in existing and burgeoning networks.
---
July 15, 2014
As published in

Click here for the National Resource Network blog post
Resurgent Cities and What They Can Teach Us
Big cities are the ones that typically garner all the attention. But this time it's small and mid-sized locales that are the focus of a new book called Revitalizing American Cities. This volume, edited by Susan Wachter of the University of Pennsylvania and Kimberly Zeuli of ICIC, contains contributions from many of the leading scholars in the field of urban policy. Each author is focused less on stats and oriented more toward providing pragmatic recommendations for how communities—particularly older industrial ones—can re-imagine their city and local economy.
---
June 3, 2014
As published in

Click here for the Governing article
From Washington, a '311' for Cities
Consumers everywhere have a voracious demand for customized data. And in just the past few years local governments have gotten remarkably good at responding. The growing proliferation of local 311 systems and where-is-my-bus-type apps allows citizens to quickly -- if not immediately -- get the information and guidance they need.
Remarkably, however, local governments do not have access to the same kinds of organization tools, platforms or information for their own use. Cities confronted with a range of persistent challenges -- from pension liabilities to failing school systems -- often lack the means to consult with the right experts or have the time to identify the federal programs, best practices or foundation initiatives that could help them.
In an effort to provide this kind of guidance for cities, the Obama administration recently announced the launch of the National Resource Network. A pilot program with an initial $10 million award from the Department of Housing and Urban Development, the initiative aims to be a one-stop resource for technical, policy and financial assistance for local governments.
---
May 16, 2014
As published in

Click here for the blog article
Tackling Inequity with a Long View
The Great Recession has receded, but the economic well-being of many Americans continues to stagnate or sink. According to a Brookings analysis by Alan Berube, the income divide is deepest in our biggest and most economically successful cities: in cities as diverse as Atlanta, San Francisco, Miami, and Boston, households in the 95th percentile of income earn over 15 times those in the 20th percentile.
How can mayors best tackle such inequality? One of us is more conservative economically in his outlook and the other more progressive. Sharp lines often divide these camps. For us the common ground exceeds the differences—we both believe cities are great places and should in the Jane Jacobs sense build the middle class. We also believe that vast income disparity threatens the civic fabric.
---
March 2014
As published in

Click here for the Population Health article
Pay-for-Success Financing: A New Vehicle for Improving Population Health?
Megan Golden
You may have heard about "pay for success financing," also called "social impact bonds," the new kind of financing that is capturing the imagination of government, foundations, socially minded investors and social service programs around the world. Invented in the United Kingdom in 2010, pay- for-success financing (PFS) is designed to bring substantial new financing to programs whose long-term benefits to society—and savings to government—exceed their costs. 
What is this new financing mechanism all about? Can it be used to bring new resources to population health improvement  programs and shift resources from treatment to prevention? A feasibility study I conducted for the Institute for Child Success (ICS) with offices in both Greenville and Columbia, S.C., helps explain how PFS works and can be applied to population health and improve health outcomes. 
March 26, 2013
As published in

Click here for the Governing article
The Very Busy Process of Delivering Innovation
Paras Desai's schedule looks like a government innovation immersion course.
Desai is the director of Chicago's Innovation Delivery Team, one of five such units that are working within city governments in a project funded by Bloomberg Philanthropies. Desai's team currently has more than 20 initiatives under way, at a range of different stages, which means that Desai gets to experience every aspect of the innovation process--from "ideation" to evaluation--all at once and pretty much all the time.
---
December 11, 2012
As published in

Click here for the Governing article
The Skills an Innovation Team Really Needs
Innovation Delivery Teams are dedicated units within city governments designed to quickly and nimbly tackle multiple issues ranging from murder reduction to small-business growth. But how can one group of eight to 10 people attain subject-matter fluency, or even competency, on so many radically different issues--issues other civil servants have spent their careers mastering? The answer is simple: They can't. And they don't need to.
---
October 11, 2012
As published in

Click here for the Governing article
How 'Ideation' Can Power Innovation
The innovation delivery teams that five cities across the country have launched are part of an effort, supported by the Bloomberg Philanthropies, to produce smarter, more informed, big-picture solutions to significant policy and service-delivery challenges. At the core of their efforts is a concept known as "ideation."
In the context of local-government innovation, "ideation" means directly examining a problem in a systematic way, amassing many possible solutions culled from many places, and then probing and testing those ideas to see which are most likely to work.
This post, the fourth in a series on the topic of innovation delivery teams, offers something of a beginner's guide for cities interested in using ideation to help them set better policy; a full report on the subject can be found here.
---
August 14, 2012
As published in

Click here for the Governing article
Kick-Starting the Flow of Ideas
In this series of columns, I have been exploring the concept of "ideation" — a fancy word for the process of developing and testing new ideas. For cities, this requires both fostering creativity and gaining different perspectives, and while that might sound simple, it can actually be quite disruptive. Idea generation and development demands that everyone involved get out of his or her comfort zone to see and discuss things afresh. There is a powerful tool for engendering this kind of mindset: competition.
---
July 10, 2012
As published in

Click here for the Governing article
How 'Ideation' is Growing Business in Memphis
City leaders face tremendous pressure to respond to crises quickly and decisively, and they frequently excel at doing just that. "What are we going to do about this?" or "What can we do about this?" are the sort of questions that drive policy. Too rarely, however, do city officials have the time and space to ask, "What should we do about this?"
 
In short, municipal policymaking is often a reactive process rather than an active one.
---
June 12, 2012
As published in

Click here for the Governing article
Incorporating Innovation into Local Government
Backed by $24 million in foundation funds, five cities are creating dedicated teams in their mayors' offices to look for ways to fundamentally restructure how the cities do what they do. There is much to be learned from this ambitious effort.
 
In an economic downturn that has left municipal budgets tight and the need for government services great, the interest in creative thinking about local problems is understandably intense. The number of Google hits on the words "government innovation" has increased in just the past two years from 38 million to 1.4 billion as leaders and line staff at every level of government look to do more with less.
ata will play an increasingly larger role in improving city services in the near future. Blouin News sat down with a man right at the forefront of this trend: Neil Kleiman, director of the NYU Wagner Innovation Labs, deputy director for Policy and Evaluation at the National Resource Network, and professor of public policy. He says that data can not only improve how municipal governments function and help diagnose the scale of myriad problems, it can even anticipate where new problems will arise next. In Chicago, for example, data is being used to predict rodent infestations and bait traps accordingly.
Linked together in a network (with the help of universities), cities can compare statistical findings on many commonly-measured criteria, and share best practices. The future of "smart cities," aided by user-generated data on the street level, is upon us.