Your Alumni News for April 2017
Dear Alumni,
I hope this finds you well. It was great to see so many of you at AlumNite, and I want to thank those who attended and supported this year's event. We welcomed nearly 200 alumni, faculty, staff, donors, and friends for an engaging evening of WAGTalks, award winners, networking, cocktails, hors d'oeuvres, and celebration. I'd like to again congratulate our Alumni Impact Awardees, Javier H. Valdés (MUP 2004) and Betsy Fuller (MPA 2009), for the impact they have made and are having in communities around the world. We are continuing to highlight the impactful work our alumni are doing on our website and we'd welcome the opportunity to also share your public service story.
I'd also like to thank the dedicated alumni and students who conceived of and hosted this year's Black Alumni Conference, as well as the alumni who are activating alumni groups here in NYC and in cities throughout the country.
Lastly, in celebrating the achievements and involvement of you and your fellow alumni, please consider helping us identify future public service leaders who would be a good fit for the Wagner community.
As always, please do not hesitate to reach out to me directly with thoughts, questions, or updates at any time. We look forward to seeing you soon.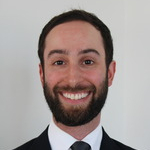 Sincerely,
Brian Stern
Director, Alumni Relations