Your Alumni News for December 2017
Stay informed
Your Alumni News for December 2017
Dear Alumni,
I hope this finds you well. As the end of the year approaches, I wanted to thank everyone who has given back to our Wagner family in 2017.
It was an exciting finish to the year, both for the school and for our alumni. We stepped up our Equity, Diversity, and Inclusion programming in New York and held EDI alumni events in San Francisco and Los Angeles. Jennifer Kitson and Ashley Putnam won the 2017 NYU New Volunteer Award for their leadership of the Recent Alumni Committee. And we held intimate discussions with alumni who are working on the ground in affordable housing and foreign policy.
We ask that you save the date and join us for our annual, celebratory alumni event, ALUMNite 2018 on June 7 in New York City.
Wishing you a wonderful rest of the year and we look forward to seeing you in 2018.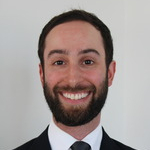 Sincerely,
Brian Stern
Director, Alumni Relations
---
ALUMNI IN THE NEWS