Your Alumni News for July 2017
Dear Alumni,
I hope this finds you well. In May, we celebrated and welcomed 372 new graduates to the alumni community at the Brooklyn Academy of Music. Delivering the convocation address, Patrick Gaspard, Vice President of the Open Society Foundations and former US Ambassador to South Africa, sharedthat "service to others is the kind of leadership that has a legacy."
We look forward to seeing the impact the Class of 2017 will make on the world. Please join us for their first alumni happy hour on August 15.
As always, please do not hesitate to reach out to me directly with thoughts, questions, or updates at any time. We look forward to seeing you soon.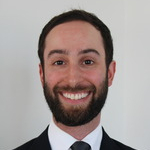 Sincerely,
Brian Stern
Director, Alumni Relations
AWARDS AND ACCOLADES
MOVING UP
FACULTY UPDATES
NYU Wagner will welcome five new faculty members this Fall:
Thom Blaylock will be the Clinical Director of MSPP and teach courses in the new program.
Atul Pokharel will teach Statistical Methods and an environmental course in the spring. Atul studies the comparative political economy of infrastructure governance and the community maintenance of shared resources.
Martha Stark will teach MPSO, Financial Management, and Performance Measurement & Management.
Travis St. Clair will teach Financial Management. His research agenda focuses on the long-term threats to fiscal sustainability in governments, how budget rules and institutions affect fiscal outcomes, and evaluating research methods used in the field of public budgeting.
Mona Vakilifathi will teach Statistical Methods and Policy Formation. Her research interests include U.S. state politics, lawmaking, and charter schools.
Professor Thad Calabrese (PhD 2009) was quoted in Marketplace about the effect on towns when shopping malls run into trouble.
Professor Ingrid Gould Ellen spoke on the Us & Them podcast about gentrification and the evolution of a neighborhood.
Professor Julia Lane was interviewed in Significance on the challenges facing the social sciences in an era of big data.
Professor Jonathan Morduch wrote about the effects of financial instability on American families in the Boston Globe.
Professor Mitchell Moss was featured on CBS New York and wrote an Op-Ed in Crain's encouraging all New Yorkers to contribute to fixing New York City's transit system.